BTU model ball transfer unit-light duty
Brand        JSB
Type          unit-light 
Introduction
All kinds of transfer ball bearings 
Materials in Carbon steel,SS,Nylon available 
For light duty,medium duty,heavy duty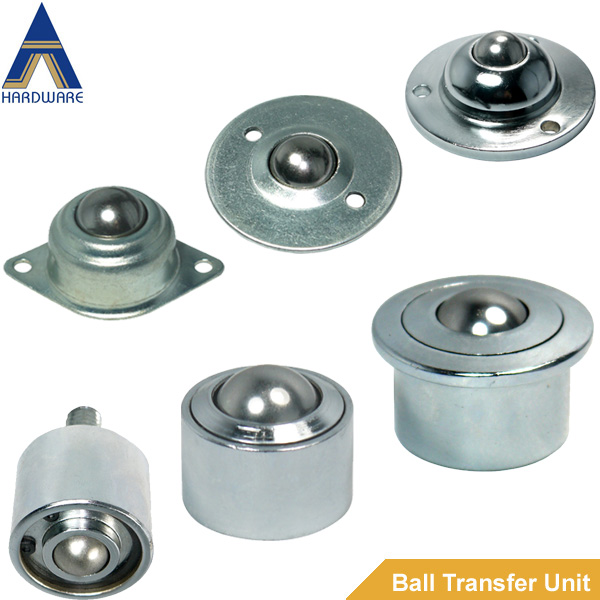 Introduction
Ball transfer units
1)are omni-directional load-bearing spherical balls mounted inside a restraining fixture. They are identical in principle to a ball computer mouse upside-down, or a trackball, except there is an array of them side-by-side.
2)Typically the design involves a single large ball supported by smaller ball bearings.They are commonly used in an inverted ball up position where objects are quickly moved across an array of units, known as a ball transfer table, a type of conveyor system. This permits manual transfer to and from machines and between different sections of another conveyor system.
3)They are used in airports for luggage delivery, or in industry as part of manufacturing systems. Prior to the invention of the ball transfer unit, first patented by Autoset Production Ltd in 1958, these applications were solved by the use of inverted casters.However, casters recognize a trail, meaning that the wheels had to align before directional change could be achieved.Ball transfer units can also be used non-inverted ball down position as a type of caster, however this use is restricted by load-bearing limitations and the type of floor.
4)Manufacturers have addressed this problem with ball transfer units incorporating re-circulating ball principles, however the inverted position is still the most common application and the least problematic.
List of CY series-light & medium duty



Model No.

Ball size

Loading capacity

Maximum/Breaking 

1)

CY-15A

15MM

10KG/15KG

2)

CY-18A

18MM

20KG/25KG

3)

CY-25A

25.4MM

25KG/30KG

4)

CY-30A

30MM

40KG/50KG

5)

CY-38A

38MM

60KG/80KG

 

 

 

 

6)

CY-16B

16MM

10KG/15KG

7)

CY-25B

25MM

25KG/30KG

8)

CY-30B

30MM

35KG/40KG

9)

CY-38B

38MM

45KG/55KG

 

 

 

 

10)

CY-8H

8MM

3KG/5KG

11)

CY-15H

15MM

15KG/25KG

12)

CY-22H

22MM

40KG/55KG

13)

CY-30H

30MM

70KG/85KG
How to choose a ball transfer unit?
Maximum Loading Capacity = (weight of article)/3 or 9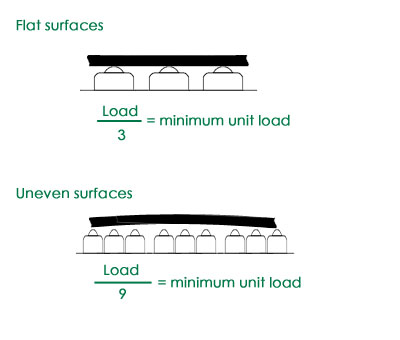 Maximum Spacing = (article width)/3.5; (article length)/3.5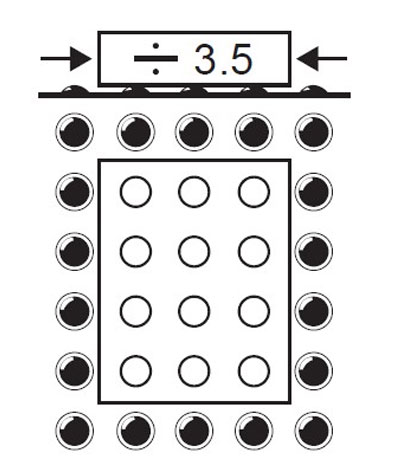 How to arranging and installing ball transfer units?
There are different arranging ways to fit for different moving requirements: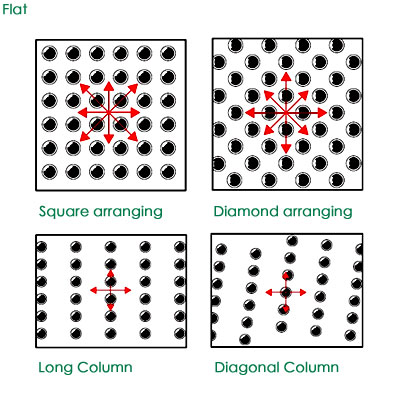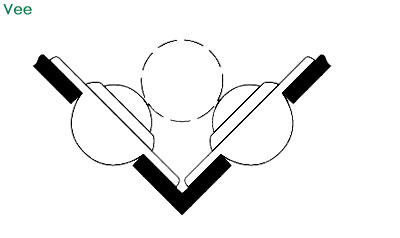 There are different models of BTU fo choosing:
Applications
Typical application in production lines: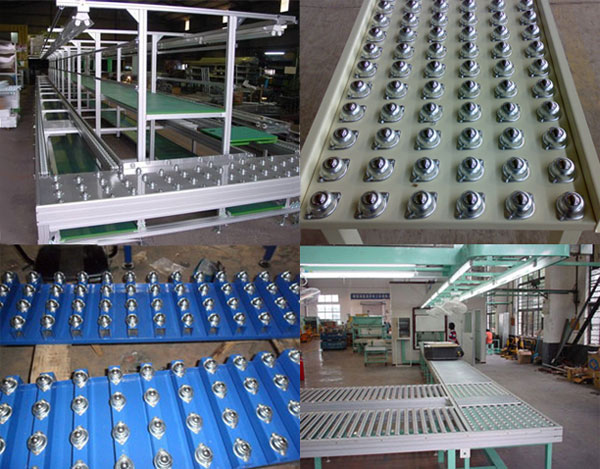 Typical application in goods handling:
Ball transfer units table in Dubai International Airport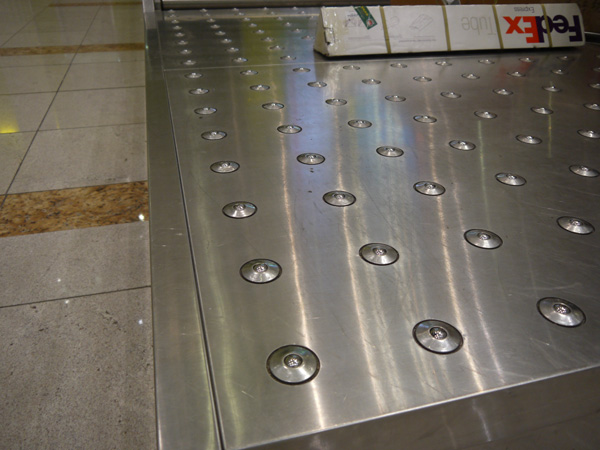 Ball transfer units table in Dubai International Airport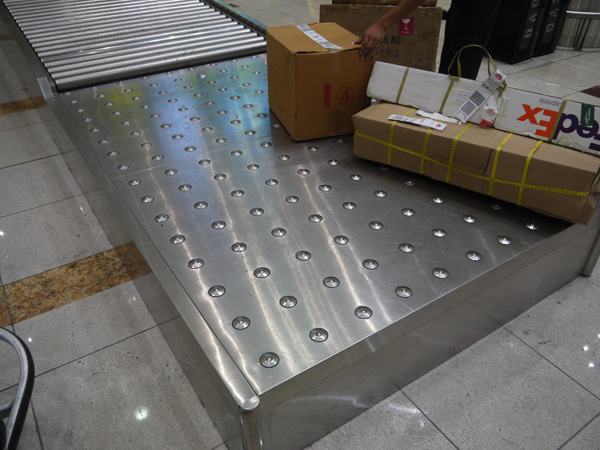 How to delivery?
Gross weight lower than 50kgs, we suggest delivery by courier like DHL, TNT or others

Gross weight between 50kgs and 120kgs, we suggest delivery by aircargo

Gross weight over 120kgs, it can be delivered by sea shipping
---
« Conveyor Bushing with Punched Bushing IA-25 ball transfer units,130kg load capacity »